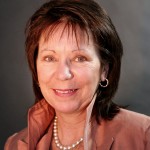 Who is Janice Davies
The Attitude Specialist?
Janice has had over 15 years of challenges in all areas of her life, as she learnt the lessons, which she now teachers others.  Unleashing people's potential is what Janice's' work involved.  Helping them unlearn old negative habits and re-learn new techniques, with a positive attitude to life. She now helps to educate others to become winners. Burnt-out twice, with stress levels at twenty out of ten, Janice is a 'been there/done that lady', who teaches tips for self-improvement in areas of work/life balance and stress reduction.
I Tried
I was passionate about my first career and qualified as a fashion designer.
After a few years, i traveled the world working mainly in the 'hospitality' sector.
Later, I settled in Australia and my second career and qualifications was in the travel industry.
After five years, I became a mother. It changed my outlook on life and my work life was diverted for a few years.
I learnt how to be a good mother by joining playcentre when my first daughter was 10 months old. At the same time, I had a critical turning point and I was 'shoulder-tapped' with an opportunity to teach about parenting techniques and learn and teach personal development to other parents at our volunteer playcentre organisation.
I Failed
Unhappily married, I made the best and biggest decision in my life and chose freedom and positive thinking. Albeit, the downside was became a single mother and had to live on government assistance for a few years. It was the most demoralising time in my life when I enrolled. I felt like a failure but was determined to change that.
Because my life situation had changed…I retrained as childcare teacher so I could spend time and also supervise my children's development and earn some more money.
Meanwhile I stumbled upon an opportunity when other mothers wanted to buy the dress-up costumes I made for my daughters.  Over the next 7 years, I grew this into Funtasia Fashions – a business which according to my mentors had global capacity. However I was unable to match the cheap imports prices.
I sold the business and felt I'd failed as a business owner. Using a term from John Kehoe…went meandering…in my words…I went soul searching.
I Searched
When I walked out of my marriage I had made a commitment to myself and family and I decided if I wanted my children to be successful, I had to be a successful role model.
I joined business groups and attended all the free training opportunities I could. I borrowed books and searched for answers.
By this time I had learnt about my challenges with self esteem from my bullying in high school. Now I had to create my own happiness, not just let it happen. I learnt about the strengths and weakness of my personality, win/win relationships and my goals I wanted to achieve in my life.
Fortunately, I had been shoulder-tapped again to get a job as a Travel and Tourism Tutor. At first I enjoyed it, then began to loathe it.  However, I needed the income and the working hours and holidays fitted in with being a single parent. I realised I could 'juggle' my life…and I did.
I Paid Money
Meanwhile I learnt that if I wanted success I had to invest in myself and continue learning.
I learnt I was the master of my own destiny…and had my own life journey. As Shakespeare wrote: To thine own self be true…and I embrace that concept.
I had spent hours learning about personal development but next I had to invest in the specific areas I wanted to excel in my life.
There's a famous quote: Only fools expect different results from the same input…which meant – If I wanted a different result I had to change your thoughts.
I invested in a Brain Tracey sales presentation and was ecstatic when he said "winners sit in the front row"….where I was sitting.
I invested in a Rod Douglas course and learnt Desire + Action = Results. Consequently I had to decide 'what I wanted' and set visual goals by treasure mapping.
Next I invested in a John Kehoe training course. I wanted to move away from negative energy of the home I had built with my ex-husband.
It was here I had another famous quote jump out at me. It said – Do not follow where the path may lead. Go Instead where this is No Path and Leave a trail.
Little did I know the new experiences that awaited me in my next home. And so I kept learning, questioning and searching, and repeating this system, each time catapulting myself to another level of life mastery.
I Learnt
Through all of these courses that I needed to take continue with my positive thinking which I'd had for years but I needed to focus more on getting the results that I wanted.
I also learnt that I had a life mission/purpose and was tapping into my intuition. However, I hesitated for four years before I had the courage and it was words from the Course of Miracles by Marianne Williamson made famous by Nelson Mandela that helped my change my thoughts. The one line in a poem read – Your playing small does not serve the world.
Finally, I realised I was still my living below my potential which was not serving me either. I had one life and one opportunity to be the success I wanted…I had to grab it!
Gradually, I was learning more about training my brain to think to create the results I desired.

I was Successful
When I started my third business. I was using my strengths and passions educating businesses about positive workplaces' environments. I spoke at conferences juggled workshops, coaching and writing…that is – until the recession.
I soul searched again…trying to recreate a different source of income aligned to my goals and lifestyle choice.
However, my destiny was in other's hands when I collapsed whilst gardening. Revived by my partner…he later told me I had stopped breathing, and luckily his first aid training helped revive me. I lost 15 minutes of my life.

I Realised That
Sometimes the worst thing that happens is the best things that happen to us.
This critical turning point I was forced to reassess my health. I went soul searching again for answers from both the physical and spiritual worlds; I was inspired and motivated by my answers. I learnt I needed to have faith and trust in myself. I learnt more about divine energy that was supporting my work in helping others. But first I had to help myself and restore my health and wellbeing.
The outcome was learning I had got off track in life. For me to be fulfilled it was important to continue teaching self esteem, which energized me.
I needed to re-invest in myself again, this time learning about an internet business. I followed the guidance of intuition as synchronicity provided my with opportunities to learn how to an online teaching present via the internet and You Tube.
This quote George Clooney in the movie Men Who Stare At Goats, summed it up:
Life is like a river. If you are aiming towards a goal that is not your destiny, you will always be swimming against the current.
Albeit, I now enjoy my life of self-mastery. I've been creating my 'Heaven on Earth' for over 30 years since I started learning about personal development. I have had success in specific areas of my life and more fine-tuning was needed to create goals I chose 20 years ago.
One of my goals from years ago was to sit in a boat in a bay, writing. At this stage I'm not sure which of my books or film script it will be….but I have confidence, faith and trust the answer will come.
That is my life journey for now. I'm planning the next 30 years!
For more of my 'interesting' and 'different' experiences not mentioned here, read my book The Success Attitude – Haunting Messages Guiding Us. I share about my 'haunting messages' which came from buying a haunted house (the neighbours knew) and the other messages from God or Universe (whatever you like to call it) and then the messages that flow into and around our mind.
To read some of my articles on difficult people click
here