A relationship doesn't try to happen. It just does. A cat doesn't check three extra things off its 'to do list' before it eats. It just eats.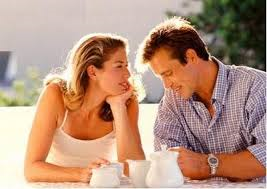 But we humans are so conditioned to think we know how to have relationships – good, bad, ugly and indifferent…that sometimes we get caught in a vicious circle.
We've forgotten that in our natural state of being – when we're not being a peacemaker, or unhappy as we try to have a good life – that we have a built-in compass (our feelings) that is indicating we need to chase happy relationships instead.
It's simple – we 'want to be loved!! However, it's a bit like reading, writing, learning to drive a car or the computer…you need to learn who you are, what you want and how to create it.
Instead of modelling past relationship that leave you feeling not valued, out of harmony with yourself, not good enough and other negative emotions, you can change your relationships by understanding, learning new words, creating different boundaries and having the courage and confidence to believe in yourself…to 'Just Do It' …as Nike says!
You can stop wasting your life in negative relationships with challenging people. Instead you can actively create the fun, happy, loving times with family, friends, partners and strangers that you daydream about.
Don't waste another day – you owe it to yourself to create a fabulous life for you…and great relationships are part of it. Guaranteed to change your life…come along and join in!

Difficult People & Bullying Mastery course, you'll discover how to:
• Understand the four personalities groups and learn to distinguish people and their traits and how best to react to them
• Learn about three relationship roles and the four corresponding relationship scenarios and how you can decide where you are and where you want to go
• Discover the crucial evidence and vital ingredient about self esteem and confidence that is your keystone to your success in relationships
• Learn how effective assertive communication is critical to creating new boundaries in your life
• Embrace an attitude change that positively guides your lifelong success.
Here's what graduates of the Difficult People Mastery say about how this information has changed their lives:
"It has opened my eyes to new perspectives that will help me progress in life."
"Very useful, especially different personality types. Goes across spectrum of work and family relationships."
"It fell into place. Why haven't I known this before? So easily seen and categorized."
"It has helped me see where my conflicts fit within personalities and how I can approach the people whom conflicts occur with. Brilliant presentation and kept me interested."
Difficult People & Bullies Mastery
A Week-by-week Course Overview
Here's a closer look of what we'll cover in 10 weeks:
The Program Includes:
Self Assessment– Examining your present situation
– Evaluate your present situation and any similarities or patterns.
– Who constitutes a difficult person at home or work
– Define the behavior that makes them a difficult person
– Learn why people 'push' your buttons
– What's your present level knowledge and expertise on
– Assess your reason and their reasons: What, where, why, how, when
Personality Styles– Understanding why they drive you up the wall
– Learn about specific personality traits, quirks and characteristics about yourself
– Characteristics of four different personality types
– Diagnose the different areas of work
– Assess each conflict style
– Learn about your decision making approach
– Understand your different communication styles.
– Use this tool to diagnose your difficult person, family and friends
–
Relationships– Grasp why you feel great around some people and others you don't
– Learn about the four different vital styles that affect each relationship
– Learn three different relationship roles
– Understand the four different scenarios
– Diagnose your present relationship
– Evaluate where your present relationship
– Assess the negative affects and your positive actions
– Decide what is critical to success
Communicating Like A Star– Learn the best communication style
– Understand the importance of empower yourself with effective communication
– Learn the importance of your feelings
– Understand the 3 different types of communication
– Grasp how these relate to your relationship and esteem
– Learn the two most important words and phrases to use
– Understand the importance of empathy and listening skills
– Learn two easy feedback tools to use.
Self Esteem–Learn the traits of low and high self esteem
– Understand the importance of self esteem as a key element to success
– Learn the ten ingredients of low self-esteem
– Understand the effects of being un-empowered
– Learn the ten ingredients of high self-esteem
– Understand the effects being empowered
– Evaluate yourself and why and action steps
– Evaluate yourself in your relationship with the difficult person
Attitude and Feedback– Learn how to maintain a positive attitude
– Look at life differently by learning to be more positive
– Evaluate your present negative and positive thoughts
– Learn the traits of a negative thinker
– Understand what to embrace to become positive thinker
– Assess what you can and can't change
– Decide how to re-evaluate your thinking
– Learn some 'out of the square box' ideas.
PLUS HEAPS More…
Course Material and Resources
When you register we'll send you access to everything you need to take full advantage of the course, including:
A Private discussion Facebook page, allowing you to share your experience and receive support from others on the program.

A bonus accompanies each module, plus additional bonus materials are included with your program.

A course overview, learning guides & assessments that include a more detailed description each week.


** Supreme Bonus: 2 Day Confident Living Online Workshop 
Difficult People & Bullies Mastery

Starts on August 11th, 2015
Two Ways To Register